After months of review, demos, rentals and learning I made the leap to Trimble survey gear.
We purchased a S6 Robotic Total Station, TSC3 Survey Controller and two R8 GNSS Model 3 GPS units.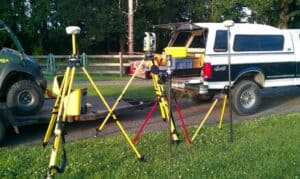 I have been very impressed with how these units all work together and how they can help me do a fair amount of the work alone.
Last week I got a chance to use all of these items on a project finding property corners for two different area of a farm.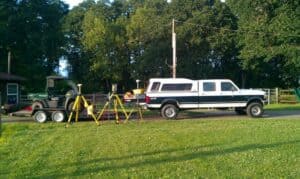 I started out with the GPS on the TSC3 attempting to see if we could get lucky and close enough to find pre-calculated monuments like we did on another project.  Guess this time my pre-calculations were not close enough so I pulled out the real GPS of a Base & RTK Rover.  After surveying a couple of easily found corners, we did a quick field adjustment of calculated locations and went after the corners again.  This time we started finding corners and they were within 1 to 2 feet of the revised calculated positions.  Sure helps when your calculations are closer, but that is the name of the game for pre-calculations.  We were then able to find 5 out of 7 corners and I believe the two not found were accidently removed by farming activities based on where calculated positions landed.  The GNSS benefits gained by having two R8's helped survey most of the found corners at the first site.  The second site I pulled out one R8 to use ORGN for OCRS Salem Coordinates on two control points and then setup the S6 to survey two monuments deeper in the brush.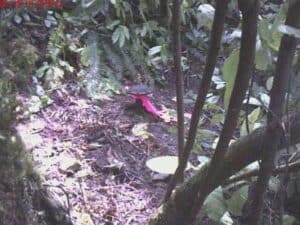 Being a surveyor, it was thrilling that one of the found monuments was a "Truck Axle" as the 1967 Surveyor who set it called it!  Looked like a metal mushroom in the woods!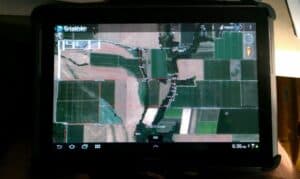 I even used my big screen Samsung tablet to help my older eyes view pre-calculated points on Google Earth image in the field.  Amazing how detailed & close this gets me!
So all the survey gear & technology Surveying toys (tools) worked well and what fun it was to be in the field using them!