Last week we had our first Intern, Russell Dodge.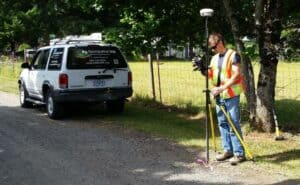 Russell is going into his Senior year at OIT Klamath Falls majoring in  Geomatic (Surveying) with a minor in GIS (Geographic Information Systems).  He went to school in Canby.   Russell found my Ag Geospatial NW Facebook page last winter and contacted me about an summer internship.  At the time my business was not in need of an intern, but we decided to stay in touch, which has worked out for us both!
Last week Russell helped me for the first time setting property corners on a lot outside of Sandy.
Interesting side story, this lot is next door to the house Kim and I lived in when first married.  A whopping 400 sq. ft or 20′ x 20′ cozy 4 room home!
So Russell got the task of  pounding a iron rod through an old gravel road! (Sorry dude!)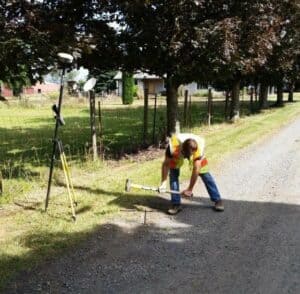 Putting a Yellow Plastic Cap on his first set property corner!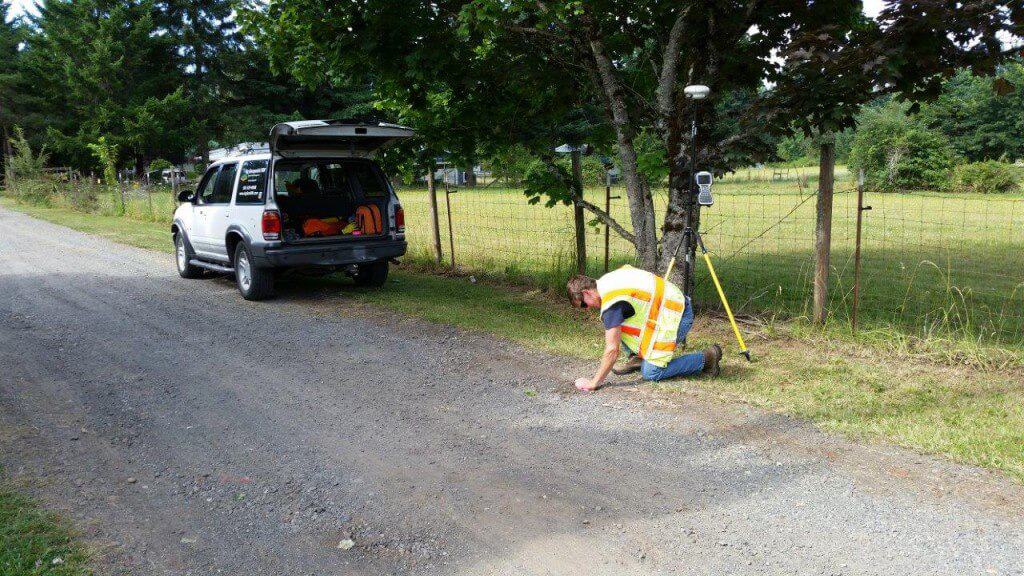 Thanks for the help Russell and sorry your first corner was a challenging one!
The second project was much more scenic from this photo.  It was an FEMA Elevation Certificate in Salem.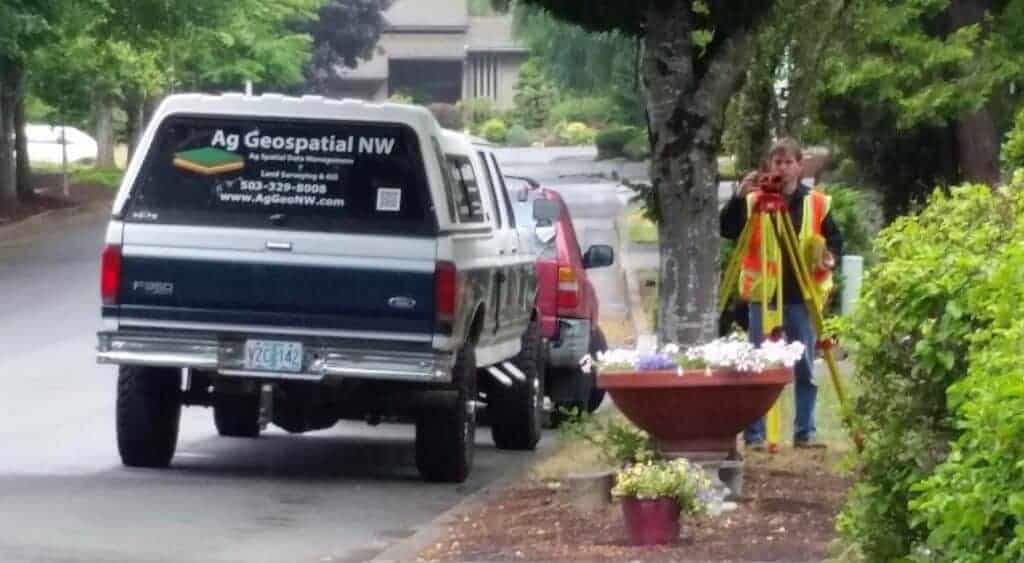 I have appreciated Russell's help and hopefully we get a few more chances to work together before he goes back to college.
Here's to many more beautiful days in the sunshine enjoying what we do!