Yesterday turned into a Drone Day!
I started the day out by taking time to read the following article which is a great overview of getting started in a Drone Commercial Business.  Yes, I know it says Ag business, but it is a great overview for all Drone business ideas.
Be aware, FAA law clearly notes any Drone use that is at all business related is considered Commercial which means that a Licensed FAA Pilot needs to be in control and an FAA 333 Exemption at minimum, plus a list of other requirements.
How To Select an Agriculture Drone: An In-Depth Buyer's Guide
http://bestdroneforthejob.com/drone-buying-guides/agriculture-drone-buyers-guide/
Enjoy the reading and learning.  I would love to hear your reviews or thoughts on this article.  Also any insights you can forward my way for more learning are very much appreciated.
Afternoon enjoyment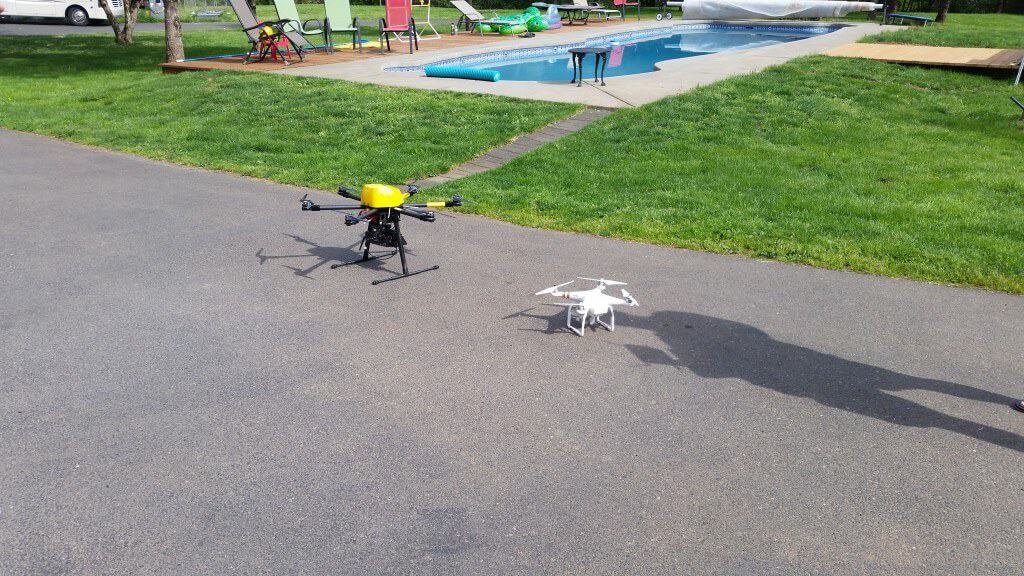 Saturday afternoon I got invited to hang out with a new team that will soon be providing Commercial Drone Services.  The team should be able to start commercial work within about two weeks having a FAA Licensed Pilot and a FAA 333 Exemption!
I was able to see their two drones, watch them fly, checkout results, checkout software and we talked about business opportunities for all of us.  The possibilities are endless for marketing with all four of us having different ideas and markets that fit our individual businesses.  The team has already agreed to complete test flights on two mapping projects I have.  One is a 40 acre farm with a lot of elevation change that I just delivered 2 foot contours from DOGAMI (Oregon Department of Geology and Mining Industries) LiDAR data drawings for.  The second site is a 4 acres RV Park expansion.  Both sites do not have high accuracy mapping needs so they will be great for the learning and testing process.  We know that these new systems and especially the Trimble package can deliver centimeter accurate results for meeting Engineering Final Design requirements.
I have not been this excited about an opportunity in a long while! I look forward to working with this team and providing some outstanding end products for different clients.  Let me know if you have a project that might benefit from this technology.  As we get actual site data we will be posting examples.