After finally warming up from last week's COLD farm survey I am ready to post a few photos.  It was a very enjoyable and very interesting project.
Found most of the monuments for the 6 parcels being surveyed to make up about 400 acres of farmland on Grand Island.  Thanks to great surveyors before me and farmer who believes in protecting monuments and marking lines things were reasonable to find.  Course the surveyors before me like to bury monuments and I mean bury.  Found the deepest monument I have ever found down 3.8 feet and luckily it was in sandy soils closer to the Willamette River and I had younger help with me.  Thanks Adam!
Here are some photos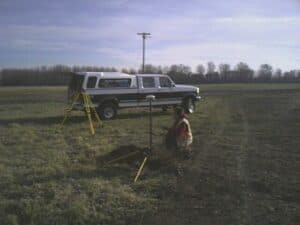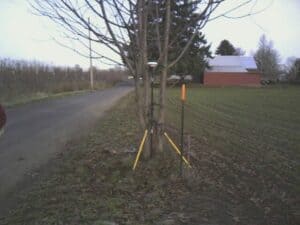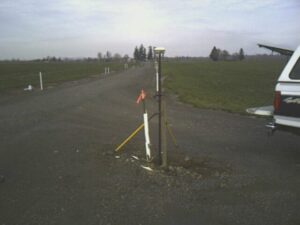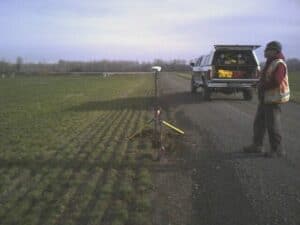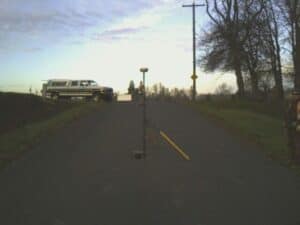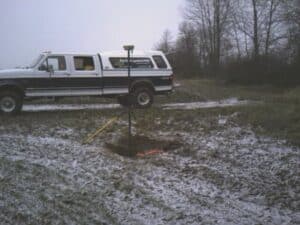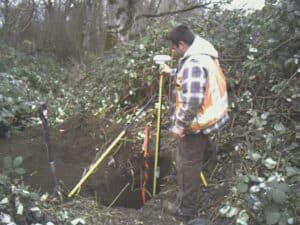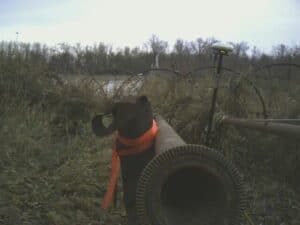 Another interesting point of this project, I took the Wheatland ferry to the site each day.  On Friday the east side barely showed any snow and the west side a dusting covered the ground with flurries all day.  Lunch in Amity had snow packed roads and luckily a warm bbq lunch!